Are you and your friends budding Armchair Sports persons in training?
Working hard on your couch encouragement statements like "Come on ref!!", "How's THAT a penalty",
"You cannot be serious", "Don't let him pass you" just to name a few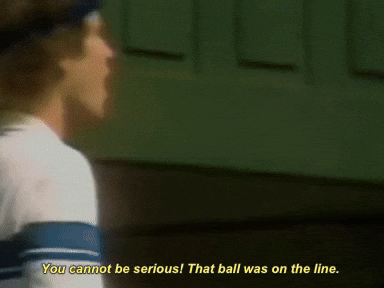 With all this working out you'll need to keep that energy up and we know you'll be hungry for more…
SO, here at Hog's we've put together the Armchair Sportsman Bundles, designed to keep your stamina up during those Footy Finals, State of Origins and laps of Bathurst…
Fully designed by our specialised Armchair Sports Performance Team of chef scientists, these bundles combine the perfect amount of wings, ribs and burgers to get you through that match or race!
First up lets kick it off with the Family Burger Bundle! Get 4 Burgers (Crispy Chicken, Troppo Chicken or Cheese Burger) & 1/2kg of fries for only $69.90!
There's no I in team so grab a Mates Burger Deal. You'll get 2 Burgers (Crispy Chicken, Troppo Chicken or Cheese Burger), 1/2kg of Buffalo Wings & 1/2kg of fries for only $52.50!
Is it half time yet? You'll be looking forward to it with the Half Time Bundle! Get 1/2kg of Buffalo Wings, 1/2kg of Rib Fingers and a serving of garlic bread for only $52.50
Looking to finish the game off strong then you'll need the Game Feast Bundle! Enjoy 1kg of Buffalo Wings, 1kg of Rib Fingers and 1kg of fries for only $95
These bundles are available for both Delivery & Takeaway, so you can either stay on the couch and have your Hog's delivered or send out the bench warmer to pick up Takeaway
For Delivery – CLICK HERE to visit our Order Now page
For Takeaway – CLICK HERE to go to your closest restaurant
T&C's – Pricing does not include delivery fees. Delivery distances and fees may vary between providers. Hog's Armchair Sportsman Bundles are available between 12/10/20 – 22/11/20 or while stocks last. Not valid with Hog's Squad or Frequent Diner discounts, or any other promotion / special / discount.